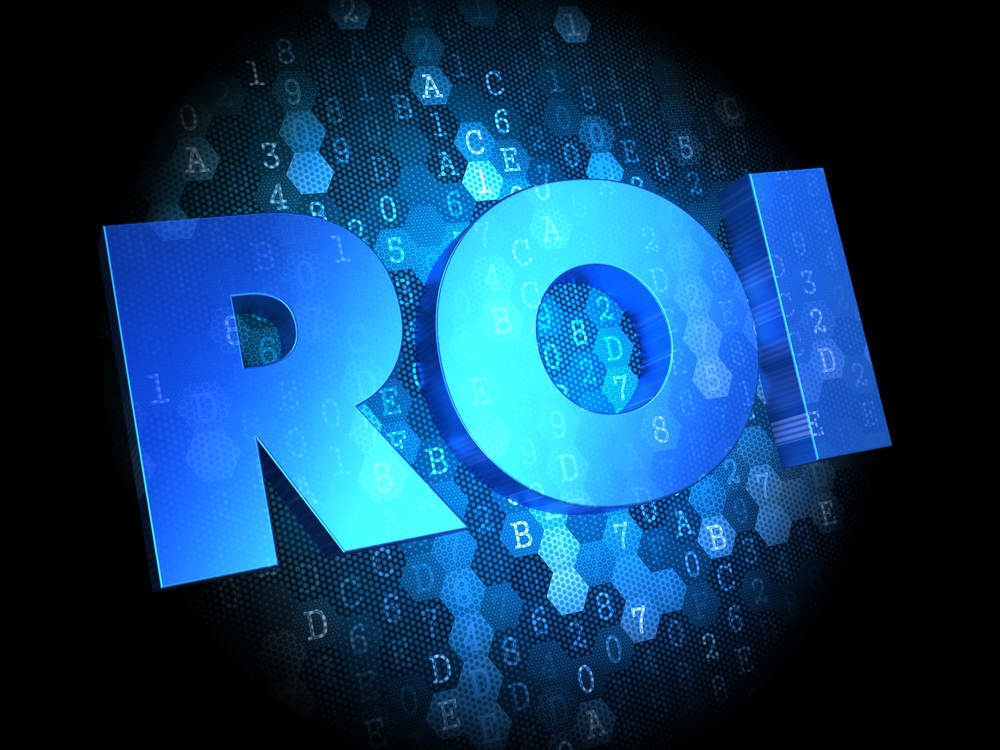 Measure what matters: Establishing cause & effect relationship between Return & Effort/Investment
This is an actual conversation between me and a dentist who is considering hiring me. I am recommending a non-trivial investment in Hubspot for a dentist with multiple locations and about $2.5M in revenue. The doctor has been looking at me for the last several years, has bought and read my books, read at least a dozen blog articles and over 20 recent page views before booking an appointment. After a good initial interview he invites me to come in for a video conference with his leadership team. He requested and now has a copy of my fee estimate and engagement letter. Before signing, he asked me this question:
What kind of report would help to show the ROI from the investment these dentists made with you?
Here is my answer to his question:
Dear Dr. K,
This is an excellent question. Thank you for asking. This means a lot. This question grants me an opportunity to provide a scientific answer to a question every dentist SHOULD ask before hiring me.
So, you once again, THANK YOU for asking this very important question. I will keep talking to you until we arrive at a formula that YOU believe is comprehensive and takes in to account ALL metrics that matter to YOU.
Before we determine how ROI works, let us write up some data rules. This is what I feel we should measure. Let me know if I am missing anything.
I want you to look at a software called 'DATABOX'. www.databox.com. You will connect databox.com with all your digital marketing assets so you are tracking what is happening in real time.
You will also run reports from www.dentalintel.com to identify data that represents unconverted leads and lost opportunities.
You will also run some simulations on your website using www.truconversion.com so we know what is going on when humans interact with your website.
You will learn to read the sales dashboard and marketing dashboard on hubspot.com.
There will be data all over the place and we will create a system to measure, monitor and monetize ALL Data ALL the time.
Now, let's look at our income producing assets and how we will know if they are performing:
Concepts and Strategy: We will have our initial planning meeting, annual meetings and quarterly meetings to stay on track with our goals, plans and vision for: 12 days, 12 weeks, 12 months & 12 quarters.
Plan of Action:

We will create a list of annual, quarterly, monthly, weekly and daily marketing activities and determine who will be responsible to do what.
We will develop major marketing assets that will be used on an ongoing basis by your annual, quarterly, monthly, weekly and daily marketing activities.
We will develop a comprehensive budget that includes the following expense items:

Technology suite investment (Hubspot and non-Hubspot)
Agency fees paid to eLaunchers (initial investment & periodic investment)
Other marketing firms hired to work for your practice to collaborate with eLaunchers
Copywriters hired to write custom copy and content for your practice
Media budget for buying online (Search, Social) and offline media (radio, TV, print ad)
Outbound direct mail including post cards, print newsletters and greeting cards.
Print, assembly, postage and shipping of patient education material
Cost appropriation for staff time to facilitate various marketing activities
Cost appropriation for staff time to LEARN how to do marketing activities
Cost appropriation for outsourced labor hired to do marketing activists

Production Management: We will have our monthly and weekly production meeting with project management and my team leaders to start, do and finish marketing projects.
We will connect all on-line and offline lead generation activities from any and all vendors to lead capture devices on Hubspot. This includes your current SEO, PPC, Social Advertising, Social publishing, print advertising, place advertising and outbound telephone marketing.
We will capture ALL leads from web site, landing pages, pillar pages and blogs and push them through Business Kamasutra workflow in Hubspot Marketing Hub. (www.businesskamasutra.com).
The search engine on your blog will allow patients to search for content on your entire pixel estate campus: (blog, web pages, pillar pages, landing pages).
The document library on hubspot will warehouse all patient education material (print assets, images, info-graphics, videos) and track consumption so we know who downloaded what document and who watched which video.
We will have the following automation assets (called 'cyclers' for each line of dentistry:

Funnels (Landing page or Pillar page, thank you page and everything in between)
Lead magnet delivery sequence
New lead sequence
Long Term Nurture
Pre-Appointmet sequence
Appointment no-show sequence
Appointment no-sale sequence
SOLD - Welcome to our practice sequence
NPS Survey and asking for referral sequence

We will have these automation assets for each line of dentistry that apply to your practice:

Implant & All on Four
Sedation
Cosmetic
Surgery
Teeth Straightening (Comprehensive Ortho or Clear Aligners)
Pediatric dentistry
Holistic dentistry
Sleep Apnea
Family (GP) Dentistry (Same day dentistry, Tiny Little Cases)
Gum Disease, Perio Maintenance and Hygiene

We will create print assets to complement the automation assets:

Free reports, consumer guides, lead magnet and other patient education material
Shock and Awe package and wow-boxes to be sent out to patients via Fed-Ex

New prospect shock and awe package
New patient welcome box
End of treatment celebration box
Thank you for giving us a referral box
Gratitude box to express gratitude to a center of influence (referring clinician etc.)

Case Presentation package and visual aids for treatment sales
Chair side Marketing system - objection handling publications for non-compliant patients
Referral Culture - Referral marketing system for gently soliciting referrals
Monthly PRINT newsletter that goes out to current patients, past patients & centers of Influence
In office visual aids (posters, wall art, info-graphics, banners, buttons) as conversation starters
Greeting cards (holiday cards, birth day cards, thank you cards) that are customized to be sent to your patients on appropriate occasions

There will be two levels of training. Hubspot professional on-boarding will teach your team how to use various functionalities of Hubspot, while eLaunchers web and sales training will teach your staff how to use assets eLaunchers built in your pixel estate and supporting print assets.
We will create a referral culture persuading clinicians to 'gently solicit referrals' from grateful patients. I am sure you get enough of these, but you probably do not have an institutionalized process for this. I will examine your current process and current referral volume to determine what is the delta on what I bring to the credit. I may or may not be able to claim credit for all or most of net new referrals.
We will do quarterly direct response campaign to internal and external markets and there will be cause and effect relationships between net new leads generated by MY campaigns.
I will encourage you to use direct mail post cards 3-4 times a year to identified geographies that you and I agree that are right for your practices. There will be some net new deals that will come out of that. It would be fairly easy to compute cause and effect relationship between this effort and net new leads generated. (So add

doctor's

budget to my budget and compute ROI on that).
Now, let us count our incoming money:Let us define UL and LO
Unconverted lead = LEADS CAPTURED in hubspot, wordpress, click funnels or whatever landing page tool we built THAT DID NOT MAKE IT TO APPOINTMENT
Lost opportunities = APPOINTMENTS that DID NOT BUY WHAT WE WANTED THEM TO BUY
UL and LO records is my ration. This is where I strike. The hypothesis is, how many UL and LO would be born for a $2.5M multi location practice? I want to claim that there is $500K to $2M in UL/LO for every $1M in actual revenue. Using my model, I forecast that you have between $1M and $4M of UL/LO.
YOU don't pay attention to UL/LO at this time, so ANYTHING I do to UL/LO I should get credit for.
Now we count the outcome of my output in following way, using following matrix: Over a period of time week, month, quarter, year, season (t):
(How many UL we harvested)t
(How many LO we harvested)t
(How many UL got APPOINTED)t
(How many LO got RE-APPOINTED)t
(How many APPOINTED UL and RE-APPOINTED LO started treatment.)t

Let us call them NET NEW PATIENTS (NPP)

What is the cash value of treatment started from NNP
What is the lifetime value of the NNP
(How many NNP generated)t
Let us calculate NNR (Net New Revenue) using following assumptions:

We have concluded that an average patient is valued at $6K, some less, some more with a range between $1K and $25K per relationship and average life of a relationship is 3 years.

An NNP is worth $6K in year 1 with 3 year relationship. ($18K NNR)
10% will become big case ($25K+ NNR)
10% will bring in at least 3 referrals. ($18K NNR)
(How much money NNR generated in treatment start and lifetime value)t
At what point in time, post launch, did we hit the following quota (goal posts)


1X Revenue (Fault line)
3X Revenue (Breakeven line)
>3X Revenue (Crossing in to profit zone)
>5X Revenue (I am not unhappy zone)
>10X Revenue (celebration zone)
Here are MY happy numbers:
Get 0% to 2% response on lead generation
Get 25% respondents to appointment
Get 30% appointments to NNP.
If one in 3 appointments becomes NNP and one in 4 respondent becomes an appointment, how many leads must be generated, captured and followed up over a period of time to cross the fault line, break even line, crossing in to profit zone and in to celebration zone.
There are a few other factors to consider:
While we can create a mathematical formula to measure success and failure with precision accuracy, there is NO guarantee that success will be achieved or failure will be prevented.
If this is a bad idea, you are at risk to lose non-trivial amount of money. I am sure you can afford it, but, it's an investment with funds at risk and when an investment fails to perform, it stings. I am not telling you that this is full-proof, guaranteed to work and WILL generate an ROI. There is also a non-trivial EFFORT (your time, staff time, commitment to sales and marketing culture, printing, assembling gift boxes, shipping, FedEx etc.) Someone will have to write copy that I do not already have in place. Even the copy and content we have in place has to be curated for clinical accuracy and customized to your situation before it can be published, so someone will have to read every word we publish for you.
So, as an investor, you need to ask yourself following questions:
Can you afford the investment and effort?
Do you have the risk tolerance for putting this investment and effort at risk?
Do you have means to re-earn the losses from other income sources if this system does not work for you?
How devastating would this loss be to your business if it doesn't work out?
There is a cost of action, and there is a cost of inaction. You are already spending money on marketing and generating results. You have built an amazing organization. You are growing your practice and building your business. I am just a growth accelerator. I will help you capture unconverted leads & lost opportunities and stay in touch until they buy or unsubscribe. That's what I do.
We know the non-trivial cost of having my system.
Do we know the real cost of not having my system?
How many unconverted leads will remain unconverted and how many lost opportunities will remain lost if we do nothing?
So, what is prudent? To act or not act?
You decide. I am ready when you are.
Parthiv Shah
President
eLaunchers.Com
Excellence is Powered by Experience
Direct: (301) 760-3953
Office: (301) 760-4940 x801
Mobile:(301) 873-5791
Fax: (301) 760-4941
Would you be interested in having a conversation about what our system can do for your business?