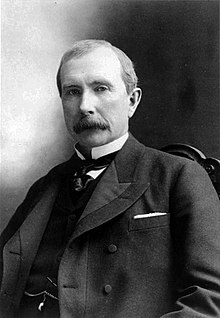 Jeff Bezos is a piker…
An absolute pauper compared to the richest single man in the history of the world.
This man built an unbelievable…
Almost unfathomable fortune during a time when there was no Internet, no email, no wide use of the telephone, no fax machines, no FedEx or UPS, and basically none of the advantages we have in business today.
And still this man built an inflation adjusted fortune of $340,000,000,000.00 ($340 billion)!