Call it whatever you want; 3D Mail, Direct Mail, Stand-Out Mail, tactile mail, whatever. Mail that stands out in the mailbox and triggers an immediate response to pay attention to it is still king of delivery in my mind.

Lumpy mail is nothing new. In fact, 3D mail is recommended by just about every industry niche there is. Just Google the term, "Lumpy Mail" and you'll find about 2.5 million results.
One of the best places to go to find out more about 3D Mail is at our friends at https://3dmailresults.com/. There you'll find more than 185 different samples of direct response, 3D mail ideas or more. You'll also be able to download a 44-page book on the subject.
Parthiv and eLaunchers.com have sent more than one billion pieces of direct response mail, and an untold number of it was 3Dimensional, or Lumpy Mail.
Inc. Magazine offers some great explanation in their article "When is Lumpy a Good Thing?"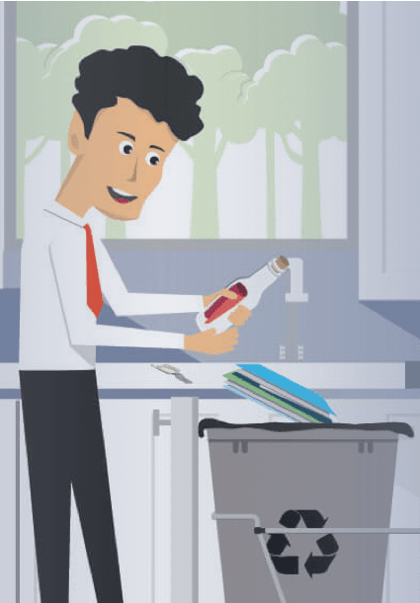 In the days of the 1950's until around the turn of the millennium mail was so plentiful that often people checked the mail over the trash can. Junk mail went directly into the can, leaving the "important" or noteworthy mail to be looked upon later. Lumpy mail is a sure way to stop the automatic pitch, and get the recipient to get an emotional rise of curiosity, stop and examine the entirety of the mail piece.
If you're anything like me, you save every piece of interesting mail for its originality, wow factor, eccentricity, unique and gaze-halting qualities. That's what happens in just about every consumer's mind. Something triggers them to pay attention. The wackier the better.
We've all heard the stories about trash cans being used as a delivery mechanism for direct mail. We've heard about a delivery person dressed as a chauffeur with a briefcase cuffed to his wrist with a key to open to access the message.
Compliments of 3D Mail Results
How about the clever and eccentric mailer that dropped off an auto part in the driveway of the target respondent to be included in a bid process? The barrage of auto parts kept showing up each day until a response and inclusion was made by the recipient. That's the day when a complete auto rear axle was plunked down in the garage-blocking drive.
There's literally no end to the creative nature one can use to gain the attention of a target audience. One of the least expensive pieces of Lumpy Mail is the stretchy one-hundred-dollar bill. Who doesn't love receiving money, even if it is stretchy? This item doesn't increase the postage all that much, and is a real eye-opener.
As long as your budget warrants the expenditure, competing against all others vying for attention, why not leave an axle, or a mule, or a dumpster in someone's mailbox?
For more information about how lumpy mail can generate new enthusiasm in your mail campaigns, feel free to call Parthiv anytime at the office, or email him at pshah@elaunchers.com