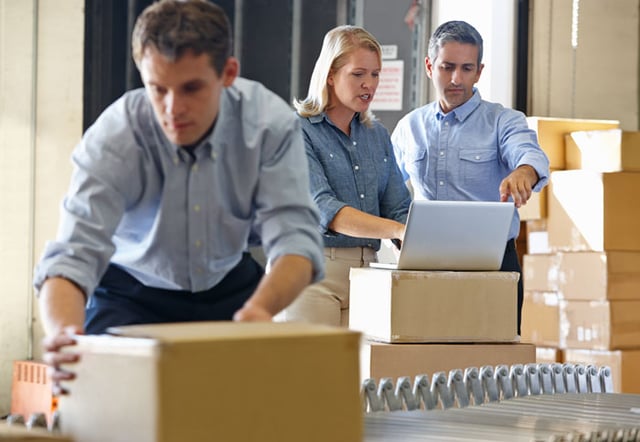 If you're a business owner or have a lead role in a small to mid-sized business, then you know the value of having a good marketing strategy in place. The reason is simple . . . increased profits! You need to effectively communicate the value of your product or service to a target audience, while ALSO maintaining those relationships for repeat sales.
Simple, right? Then why are so many companies still struggling to maximize profits and increase customer retention rates?
There are a few reasons, one of which may apply directly to you:
More questions than answers: So, you know you need some outside help to fix your pain point. Great. But then all these questions jump to mind; "Will it actually work?" "How long will it take before I see results?" "How do I know this company will actually deliver?" etc.
Money: At this point you've also accepted the fact that you need to outsource some work so that your company can finally start bringing home the bacon. However, you're worried about how much it will cost you, either up front or in the long run AND whether the price is really worth it . . .
DIY: You either just want some guidance or advice so you can fix your pain point yourself OR you just want your team/internal resources to search and fix the problem
Wait . . .what?: You realize that something is wrong with your marketing strategy but you don't know what or where! No matter how much reading and research you do online, no one has an answer and marketing firms you have contacted were too busy throwing jargon your way to actually listen to your specific needs.
eLaunchers has experience helping clients with all four reasons! AND they are the leaders in marketing automation (basically, a marketing strategy that is done-for-you . . . giving you more time to focus on what matters)!
While many companies still rely on traditional media to bring in business, today's world revolves around the web. If you don't have an online presence (yet), chances are you're only reaching a small percentage of your target market.
Not sure about shifting your marketing online? There are plenty of advantages AND it's not as difficult as it sounds. One advantage is reaching your target audience across a larger scale . . . it's time to start thinking internationally! Also, remember that the majority of people you are trying to grab (millennials) are all online.
So, now let's talk about marketing automation itself. There are two types of marketing automation that you can use:
Small business automation. This will help boost your sales; higher returns and bigger income. It provides you statistics on how your sales are doing, thus ideas on how to improve specific aspects. You just need to provide the data and information about your product or service and let the online marketing do the rest!
Lead marketing automation. This will track your sales and spot opportunities of where to invest your money. It also monitors industry activity and leading products or services.
Automated marketing offers SEVERAL more, great advantages that will launch your business miles ahead of the competition. How can you lose when you have a system that can literally find and fix your paint point AND triple sales? All with the help of the industry leader in marketing automation, eLaunchers.