How are you/your practice distinct?
If your child has a 102 fever and you run to the drug store, do you ask for acetaminophen or Tylenol? Tylenol has a 30-year history of building its brand and reputation as a safe, trusted fever and pain medication with a tamper proof seal. That's why when your child has a fever, you think of Tylenol first. In fact, Tylenol may be the only brand you would trust for your child.
You might not have 30 years and millions of dollars to hand over to a branding/marketing company but with a little reflection, you can easily find your distinctiveness.
"Distinct" is the key concept when separating your practice from the herd. To make your practice stand out as top of mind when searching for a dentist ask -what is distinct about your practice?
Did you have a horrible adolescence because of bad teeth and now your mission is to give teenagers beautiful smiles to feel confident and accepted?
Did your Dad suffer with painful teeth and the embarrassment of not being able to afford dental work? Thus, you decided to work exclusively with seniors and offer the best payment plans in town.
Do you love children and a have a knack for putting them at ease and having a dental practice for children was a natural fit?
Is your niche high end cosmetic dentistry - where you thrive on offering a five-star experience to exclusive clients?
Part of creating your brand's distinctiveness is using the core elements, including logos, colors, taglines and advertising style consistently. However, in your practice the core elements are literally tied to everything you and your staff do.
Branding and marketing go hand in glove
There's a common expression, "people may forget what you say, but they will always remember how you made them feel."
Your front desk staff creates your patients first and most delible impression. A kind, helpful and patient receptionist will go a long way in helping you build your brand and increase your business. Similarly, a disengaged or abrupt front desk staff will lose clients and destroy your businesses reputation.
If your practice is geared to children, does it look like something a child would find intriguing? Or is it clinical and sterile? How does it smell? How do you and your staff dress? What impression does the outside of your building portray? How about the waiting room – what is the look and feel patients get from their first impression. Is the branding of your office consistent with the look and feel of your website or Facebook Page?
Every one of your patient experiences either contributes or detracts from your brand.
Good branding is good business
Here are five "best branded" dental practices that have created distinctive niches;
Dr. Geni Burkitt, DDS , from her building front to her website, Dr. Burkitt's practice projects a child friendly, playful atmosphere that captures a child's imagination and is sure to make parents smile.
Toothsmith Dental Surgery in Singapore, is a stand-out in the dental tourism industry. The front-page colours are soothing and calming and the prices (geared to budget-minded clients) are listed on the home page.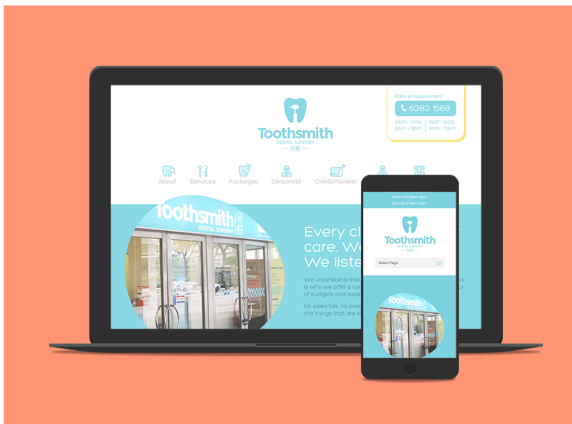 The Houston Dentists serves a predominantly female patient base and appeals to women through a fresh, clean design.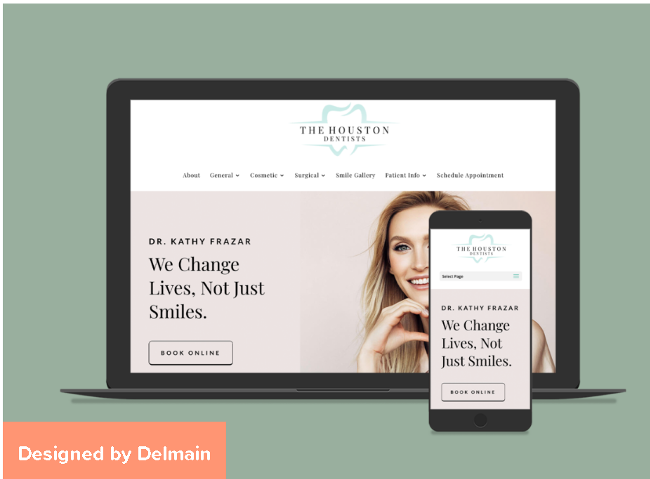 Dentistry couldn't get more convenient with Studio Dental, a mobile practice. Everything about this site shows a unique, modern and oh-so-convenient approach to a traditional practice.
Elegant and luxurious, catering to a high end clientele who want the best, Atlanta Dental Spa hits all the marks.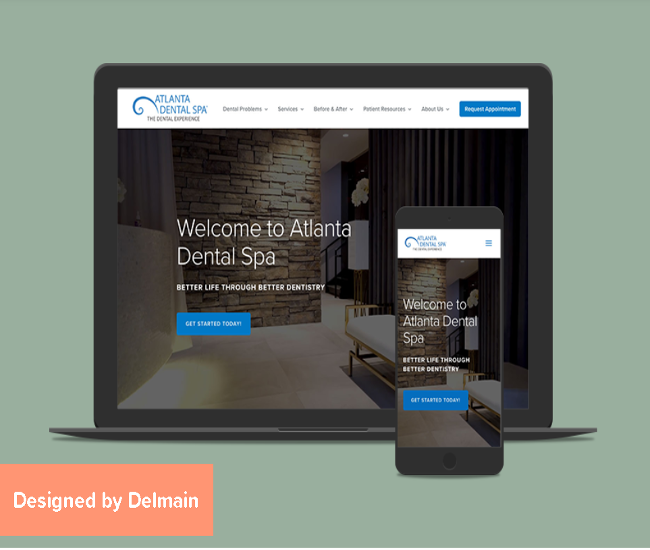 Good branding means you are focusing on what makes you and your practice distinct. The value you create starts with a little reflection from your heart, mind and imagination and spills over into everything you and your practice does.
This in turn, attracts the clients you like to work with, who value you, your staff, and your services. When patients value your services, they are willing to pay for them and will refer friends and family. Good branding is good business.
Looking to improve your marketing? Click the button below.