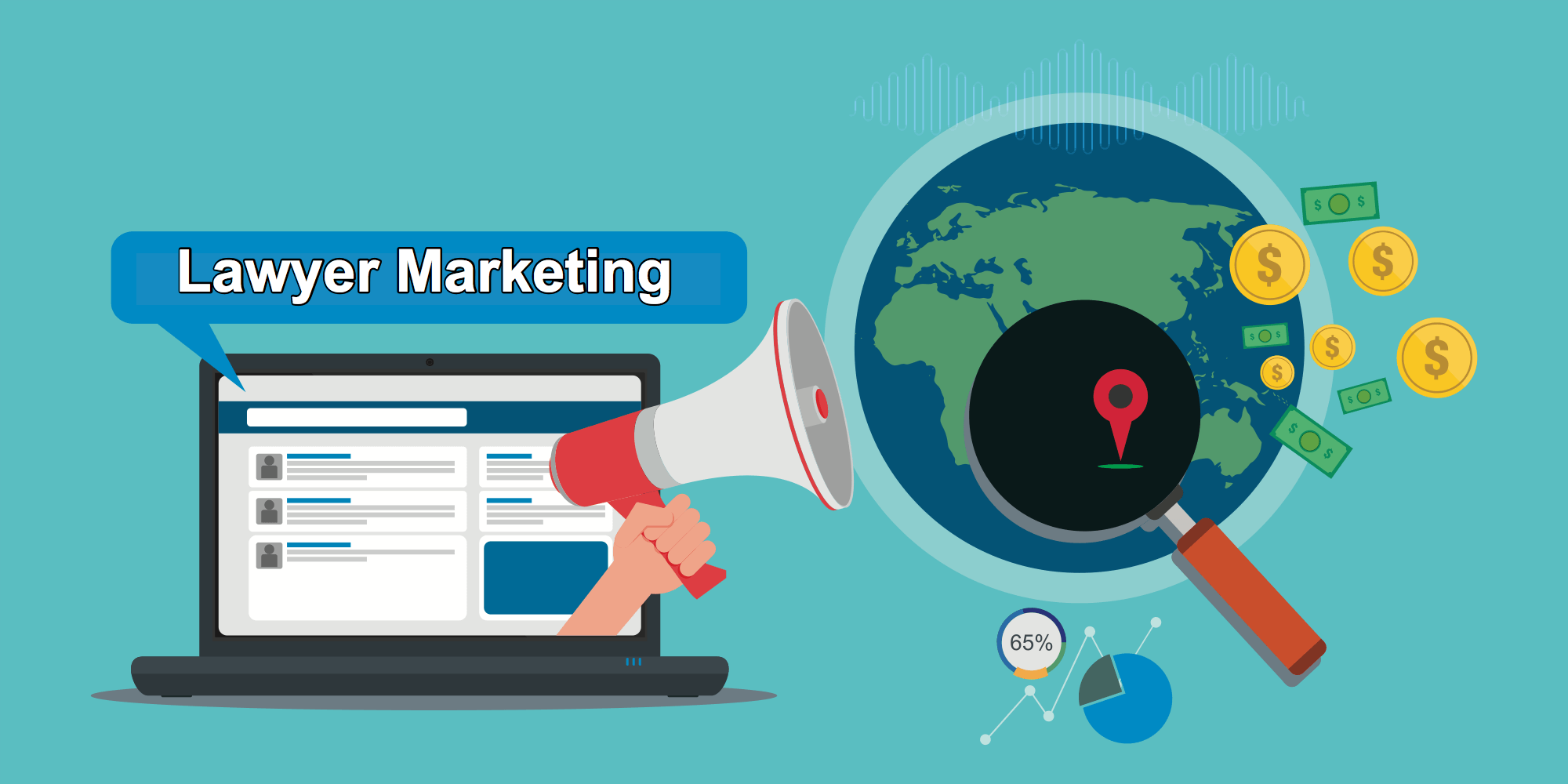 Attorneys are probably good at legal stuff. However, it's called law school for a reason. They don't teach lawyers how to market themselves, only how to understand and interpret the law. That's the absolute best reason available as to why attorneys should outsource their marketing. They just don't have it within them to do it on their own.
Imagine the typical work day - you speak to your clients, understand what strategies you need to make in each of their cases, understand their nuances, and make a plan as to how best to proceed in each of their situational positions.
You, however, have no idea whom your next client is going to be or from where your next lead is going to come. So, you decide to spend more time in networking and marketing in ways you know work best. At least you are hoping you know that by copying the guys and gals across town know what the hell they are doing. Maybe they have someone with an inkling of marketing know-how to attract new clients. Or, you look at the big corporate law offices and try to mimic what they might be attempting. Surely, these guys have someone on staff or they've hired someone with some expertise in the marketing game.
So, with your best guess-timate, you embark on yet another feeble attempt at attracting new clients to your ailing practice. As if you don't already have enough to worry about.
Invariably, one does find themselves with a plate too full to handle - what with hearings, client follow-ups, lead generation on top of all the documentation you need to do any-which-ways. Though attorneys are trained to multitask, there is increased productivity by merely hiring someone to do the work for you. Law clerks, interns, new associates, some bodies to take up the slack why you figure out what to do next.
Moreover, in this case, we're talking marketing. Lawyers are excellent marketers (really?), but do you need to be doing all jobs by yourself, when you could be working with new clients rather than chasing down suspects and prospects? After all, who exactly IS your ideal client, anyway?
Avoid Unnecessary Costs
Let's face it, the truth is, Time is Money. Your time is of utmost value to you, as it is the only resource we all have exactly the same amount of, with no way of recouping any that is lost. How to spend that valuable resource is often left to numbed realities that are ill-conceived. Face it buddy, you're no marketer, so why try to be? Leave it to the experts. Outsource.
In an industry like yours, where the client is king, it is imperative for you to emphasize scouting for new clients, at all times. This is where a marketing team is of prime importance. Hiring full-time employees to build your marketing team could run into tens of thousands of dollars when you simply wouldn't be needing their services regularly. Do you want to spend your time and energy finding a graphic designer to handle the new brochure of services you offer, or that email campaign that needs to have sequential messaging crafted for weeks on end? What about a monthly newsletter, press releases, pay per click advertising? Do you really want to have to manage people AND your practice? Really, do you?
Consider hiring a graphic designer who would help you make a beautiful pitch-deck for a potential client. How often will that person be working? Or, what about that copy writer that is needed to craft the perfect messaging for all of your client communications? Is that a full-time position you're willing to staff? Social Media is one of those annoying yet important aspects of ensuring you are visible online. Ready to hire a full-time person collecting likes and shares? Remember, likes and shares don't pay the office lease, or payroll, or your house payment.
In such cases, the designer's time nor the copy writers' time will be utilized effectively, nor are you getting enough real value for the money paid. Outsourcing marketing content eradicates this dilemma since you have the freedom to pick, choose and customize what you need as defined by your unique goals. The outsourced marketing costs would, in most cases be a fraction of what it would cost if you built a full-fledged team.
One Team To Manage
Let's be real, with building a new group comes the responsibility of managing their work, and ensuring you get all the desired outputs from the team. When it comes to a team of lawyers, you as an attorney are right at home, able to give them direction and mentor them with all they may require.
When you hire a full-time marketing team, the metrics are different, the methods your team has learned are different, and most definitely, their expertise is way different from yours. So, rather than having to rack your brains to figure out what works best for your company and aligning that with your in-house marketing team, you can simply choose to outsource it to one professional or a marketing agency. Someone who already has an entire staff of copywriters, content writers, graphic and visual designers, videographers, technical experts, and digital marketing experts who take care of SEO and SMM, brand awareness, targeted advertising, on-point messaging, and attraction messaging. You are not burdened with the task of understanding what each of the professionals does - send out your requirements and track the desired results.
Your Productivity Boosted
Attorneys are excellent with communication and are naturally good making valid points whenever one needs to be made. However, marketing is a skill set that's different from your core skills and requires more thinking and innovation from directions foreign to you. Sure, you may be capable of producing some content, but a marketing professional comes with their industry expertise to help you achieve all your goals. Moreover, this leaves you with ample time to build your skills as an attorney to serve your clients with better quality. Overall, it increases your quality of work and productivity as well.
Imagine having a prospect pool of qualified leads continually flowing in your direction, ready to evaluate to be worth your time and talents. You would have reached the point where you could begin to pick and choose with whom you would work, at what rate, and eventually how many to take on in any giving month.
Isn't that why you went to law school in the first place? Didn't you have dreams of living a lifestyle of working when you wanted, traveling or living a leisurely life that successful attorneys seem to live? Didn't you promise your family that they would be treated well, wear the latest fashions, drive the nicest cars, and dine in the best restaurants? How's it turned out since law school? Living that lifestyle, or are you trying to figure out what went wrong?
If you choose to hire a marketing professional to outsource your work, make sure they've worked with attorneys before, so they know their way around your business and your needs before you have to spell it out to them.
A right marketing expert does their research before you even ask them for it. Check for the consistency in their results, and make sure they have understood your requirement through a series of meetings or calls.
Outsourcing could seem like you have little control over what the professional does but having the initial talks openly and effectively spreading your needs out would ensure you have all your goals understood and worked upon effectively.
When you're ready, we'll be on the other end of the phone. Pick it up and call, and we'll talk. Until then, best of good fortune to you.