What is SEO?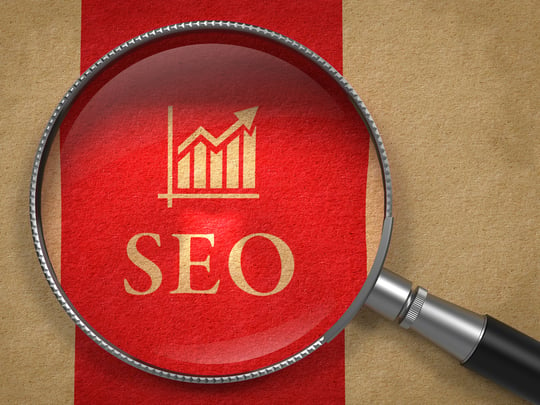 SEO or search engine optimization uses a complicated set of processes, steps and rules to rank/index your website in internet search results with Google, Yahoo or Bing. Over 255 factors are utilized to assess the quality of your web page and the SEO process and algorithms are constantly changing and evolving.
Since people do not have the time or patience to scroll through pages of websites to find a business or service, the closer your website is to the top of the search engine results, the greater the likelihood they will give you their business.
Having your website rank in one of the top five spots not only increases your users trust of your website, it also increases the probability of users sharing your website through social media, which in turn, contributes to upping your ranking and business results.
What is the SEO process?
A user types in their keyword search query
SEO crawlers scan the internet, and their algorithms decide which websites rank higher/lower in the search results
What are the types of SEO?
There are basically three types of SEO;
Technical SEO, which is the process that helps the search engines crawl and index your website.
On-page SEO which refers to the website's content that makes it search engine accessible including search engine language, heading and title optimization, keyword and website structure.
Off-page SEO which involves your website's promotional methods such as including links to other websites and backlinks to your websites articles/blog posts.
What are the subtypes of SEO?
Within the three types of SEO are two SEO subtypes which include;
Local SEO, this represents businesses that have a physical presence or storefront.
E-Commerce SEO which refers to online businesses.
How can I learn more?
Below is a helpful list of 15 free SEO training courses for beginners;
How to I get started?
If you already have a website, taking one or two of the free courses will help you figure out how to make your website SEO-friendly. From there you can install tools to help you track your ratings and find appropriate keywords. When it comes to creating content, if you like writing content and are good at it, great, if not, there are many good copywriters for hire who can match your tone and style.
Just remember all journeys begin with the first step.