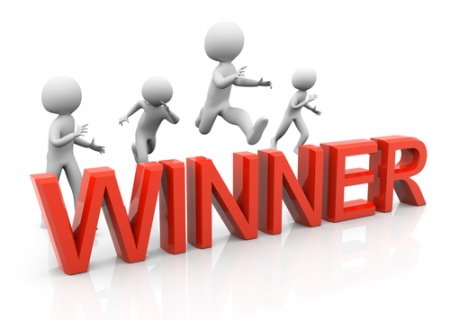 If you wish to end up winning, the recipe is outspending the competition. It's the unvarnished truth. It's not the best business that always wins, it's the best marketed. But don't let me get too far ahead just yet.
The typical business owner looks for every advantage imaginable to spend as little as possible on gaining a new customer, client, or patient. Whether it be pay per click ads, sales commission, incentives, discounts, whatever.
Does that make sense? So many small business owners seem to think so. After all, that is what the overwhelming majority of those that I speak with seem to hold dearest to their philosophy on lead generation.
What they don't seem to grasp is the fact that generating just ANY lead isn't what success requires. Spending money on the RIGHT prospects, leads and ultimately consumers of our goods and services are what we're supposed to be doing.
After all, isn't the old adage "you get what you pay for" supposed to be telling us that less is less, and more is more? The other half less-known part of that adage is "and, you don't get what you don't pay for." Spend a little, get a little, not more. Spend more, get more, not less.
Why would you wish to do something this fool-hearty, you say? Well, for one thing, it isn't foolish at all. In fact, it has been scientifically proven that spending money on prospects for lead generation (with all of the prerequisite work done – more on that next week) brings about much higher conversion rates than without.
Outspending the competition seems to me to be the recipe for winning. And, savvy marketers and business owners prove this every day. As stated at the top of this piece, it's the best-marketed business that wins the day more times than not.
Ways to Spend That Make Sense
A lot of Clients. Customer or Patient internal marketing is relatively ordinary, but it can become extraordinary. The same holds true with external prospect marketing. Here are a few ideas we highly recommend:
A Brain-Dead Offer – Something that will cause some minor investment to learn more about your goods/services. It might be a free, downloadable report, checklist, eBook, small gift. The cost could be a little as their contact information.
Free Book – If you've written a book, or you have a favorite book that speaks directly to your goods/services, offer it for free if they would agree to pay the shipping. Or completely free.
Free Initial Consultation – Offer your services to evaluate their needs, desires, unspoken problem, challenge or interests. You can structure the consultation in such a way as to uncover what it is you could be the perfect solution.
Shock and Awe Packet – Send a shock and awe packet to the prospect in advance of them coming to your office for that consultation. This should consist of, at a minimum, your core values, guarantee, history of your entity, highlights on the leadership and team, testimonials, testimonials, testimonials. Marketing assets such as Brochures, Flyers, Awards, Media Mentions, eBooks, Special Reports, Checklists, Audits, Comparisons, etc. Make sure it Shocks and Awes.
Free Gift Box – One thing you may want to consider is to combine a box of gifts along with your Shock and Awe packet. This could include a copy or copies (one for a friend) of your book(s), a CD or DVD of some of your latest marketing articles, videos, interviews, marketing reels. It could also include printed transcripts of podcasts, video interviews, etc. Throw in some snacks to munch on while they peruse the box or watch your videos. Make it fun. Make it different. I've seen some boxes where a can of beer or mini-bottles of wine and plastic glasses be included to "toast the new relationship."
I Pay You Consultation – Think the "free consultation" idea is a bit worn out? We do as well. Why not send an Amazon gift card, or a gift certificate to a local restaurant as an inclusion to your free consultation? It doesn't have to break the bank, but it will undoubtedly cause you to be taken more seriously.
We're not going to give away the farm, but here are some pretty common-sense ideas that you can quickly capitalize on. Depending on your budget, even with no budget you can get going on some of these:
Welcome Letters – This one is as easy as they can come. A pre-written, as personalized as possible letter welcoming new clients, customers, or patients. It's not much, but it's a start.
Hand-Written Notes – This is so obvious I am confident you are already doing this one. If not, now is the time.
New Patient Gift – How about a Welcome Gift full of great stuff. How about instead of a toothbrush, floss, and toothpaste in a ziplock bag, try a custom engraved box with a cordless toothbrush. Include all the hygiene products you can imagine, an embroidered set of hand towels for the bath, some referral cards with a discount, some great books, movie tickets, a gift certificate to a local restaurant, and anything else you can imagine. Think this will evoke some loyalty?
Birthday/Anniversary Cards – Another no-brainer. Include the kids, and the family pet.
Patient of the Week – Flowers, a special photo op, something in the newsletter?
Put on your thinking caps, and you can come up with a fantastic assortment of things you can do to create a sense of "family" and unity. People love to be recognized, especially by calling them by name. The simple system of keying everyone in on the name can make the passer-by a hero by saying, "good morning Mrs. Jones" even if they've never met before.
Outspending the competition is an easy win if you put your mind to it. So, put your account to it. If you need help, contact me personally, and I'll send along with my shock and awe packet and a gift box so you can see what a great one looks like.
Cheers!