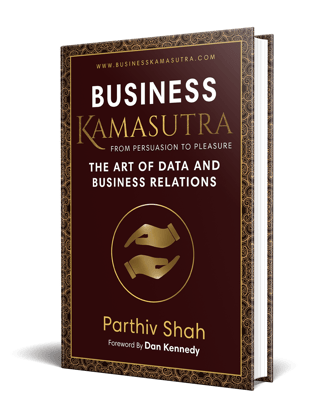 Every person has a book in their heart. When the book comes out, you feel liberated. You don't carry it, it carries you. It is your anthem; it is your message to the world. Your book is everything you want to leave behind. Even if you die, your book will outlive you. If you become famous, your book will become famous with you. If your book becomes famous, so will you. Frankly, I think every business owner should write one.
Look within you. If you can look at the last 100 or 10,000 days of your life, you will find enough to write a book about. Why? Because facts are stranger than fiction. There is a lot you did and a lot that you failed to do. There is a lot that happened to you and a lot that did not happen to you. The reflection you see in the mirror is a large summation of everything you did/didn't do and things that happened to you/didn't happen to you. If you were to reflect on it, you could come up with 50,000 words like that.
Anybody can write a memoir, the problem is that no one cares. Would anybody care about how I got my first job? No. So the book needs to be about the reader, not you.
I have a book formula and here it is. Think of the book as a play. It has two characters, the author and the audience. You are the actor and your readers are the audience. You are blindfolded and cannot hear. So you have no idea if the audience is still watching or if they have left. You do not know when they are cheering or booing. You need to amplify your message in order to get it across to anyone in the audience. You do not know when the audience will walk in or walk out. For that reason, you need to have dramatization and amplification of the message throughout the entire book. This is your stage.
Writing a book can be split into five steps:
Step 1: Define yourself. Who are you? Where do you come from? Where are you headed? What secret did you stumble upon? How did that secret change your life? How the rest of your life from this point on become so much better because of this thing that you stumbled upon/invented/discovered. Answer these questions and you already have your first chapter.
Step 2: Define the reader. Who are they? Where are they headed? What do they want to accomplish? Where are they stuck? How can your thing help them? Define who you want your target audience to be. Make sure that your book speaks directly to them.
Step 3: Define it. It is an idea; it is a few words strung together. Once you write the few words, you can then explain those into a five minute speech about what you mean. Record that speech and extrapolate a dozen bullet points. Take each bullet point and speak for ten to twenty minutes on each point. You can use anecdoatal evidence, education, preaching. It does not matter what your tone is, just stay on that point for as long as you can. Finish those twelve recordings. Then either you or a copywriter can turn them into chapters with eloquent language and coherant thoughts.
Step 4: Conclusion. Now that the reader has IT, what must they do to get the transformation that they want. Is just knowing about it enough or does it empower you to do something different. If they do _____ with it, their life will change in the following way. And that is your capstone chapter.
Step 5: Fame. Take your novel to a celebrity and ask them to write you a foreward. This will bring credibility to your book and make you an authority on a subject area. It will give you prestige in a field.
This is my easy formula for changing a daunting task into a series of simple steps. This is how a book is born. Click below to find out more.