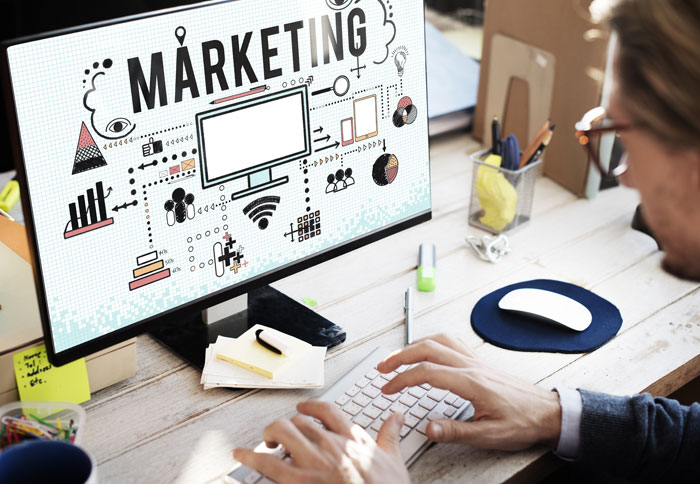 Why Marketing Analytics is the ONLY Way to Understand What's Working and What Should Be Done When it's Not

Imagine giving your SATs and never receiving your results. Wouldn't that drive you crazy? Any endeavor that is undertaken by an individual or an organization needs to have an end goal. It's how we measure our successes and areas of improvement. When it comes to your business, your end goals could be varied in every quarter - they could be achieving sales targets, signing on new clients, increasing visibility, building an image and so on. With specific goals, come specific actionable insights based on analytics, or simply put, numbers. Just like your SAT scores are the only way to deem your scope of getting into great schools, your marketing analytics is the single 'scorecard' that consider how your marketing strategies and techniques are doing out there in the market.

Marketing Analytics is an excellent compass that gives direction to your team by providing in-depth details about each of the marketing techniques that have been applied. The beauty of analytics is like a doctor's comprehensive diagnosis of an illness. Just like a doctor considers all possibilities of curing a disease before selecting the one that suits you best, marketing analytics go down to the minute details of your techniques and showcases exactly what is going right, and what can be better. For example, if you've built an information-rich blog site to complement your website and aid SEO, what analytics report back is not just the number of visitors on your website, but the average time for which they stayed on a particular blog, the ads they've clicked on, and the topics they scrolled past. Since there are so many elements that go into a single webpage, this enables a marketing expert to dissect into what strategies were successful and which ones didn't go as expected.

While running a business, investing in all the right areas, including allocating a budget for your marketing needs is of prime importance. When your campaigns are riding on investments, however big or small they are, relying on one's self-made estimates or predictions isn't enough. A well-versed marketing expert knows how to balance one's intuition and the analytics at hand. What this ensures, is that the investment is yielding the results as expected or simply put, the ROI or Return on Investment

So, what happens when your ROI isn't as expected, and you have already invested sums of money into campaigns that were supposed to work out? As an entrepreneur, it is the norm to be met with unexpected debacles and be expected to deal with them. When your campaigns don't do as well as expected, it is advisable to take stock of all the techniques that were applied, which ones were funded well, which ones weren't and the performance of each of them. It could help you and your marketing team understand which strategy would yield the best ROI.

In this exercise of damage control, marketing analytics is your secret weapon to stage a comeback. An excellent example of a marketing comeback is that of Lego. The company fell into losses when they released pre-built action figures and figurines into the market. The company was on the brink of shut down when marketing analytics helped them understand that their target market - children love imagining things and creating them. Thus came in Lego sets with disassembled pieces that children could use to create unique items on their own, with the same collection of pieces. Soon after the company makes $5.2 billion in revenue, making them the second biggest toy maker in the world.

Following all the basic, but essential steps into creating an effective campaign - like understanding the needs of your customer, envisioning what your typical customer (or their avatar) is - their likes, areas of interest, what makes them take action is essential. After brainstorming, strategizing and devising a campaign before rolling it out for your potential customers to lap it up, marketing analytics is the only thing that will get you accurate results and actionable insights about how your high-investment, the high-effort campaign is doing. What this will enable, is a plan of action you can create for the future basis a thorough analysis of the previously run campaigns.