If you've been following my blogs this month, you already know I've recently been accepted into an exclusive secret society of high achievers. Later in this blog, I'll reveal how you can access the wealth of knowledge hidden within this extraordinary group. But first, let me set the stage…
The Secrets of Success community was founded by Russell Brunson, creator of ClickFunnels, bestselling author, and digital marketing genius. Russell has dedicated the last several years of his life and a substantial fortune to curating the works of our most outstanding thought leaders and philosophers. Membership in his group grants you access to a vault overflowing with priceless insights into the philosophy of success and personal development.
Let's explore a gem I discovered within this treasure trove: "Pushing to the Front" by Orison Swett Marden.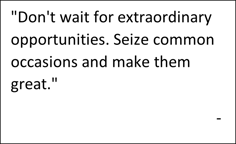 Orison Swett Marden, born in 1850, was a prolific author and motivational speaker known for his influential self-help writings.
"Pushing to the Front" is a timeless masterpiece by Orison Swett Marden. In this book, Marden explores the principles of success, personal development, and the art of achieving greatness. It's a roadmap to success, filled with invaluable insights.
Aspiring achievers, pay close attention! Orison Swett Marden's teachings can be your guiding light. In his book, Marden emphasizes the importance of self-reliance and the belief in one's abilities. He talks about how self-confidence and self-belief are the cornerstones of success.
He talks about how success often requires hard work and perseverance and how, although any can achieve success, few try because they are too lazy or too afraid to put in the effort. Marden's book provides practical advice on staying committed to your goals and overcoming obstacles, including those you put in front of yourself.
Marden explores the impact of positive thinking and a positive mental attitude on your journey to success. He says your thoughts can shape your reality, especially when you follow through and put in the time and dedication necessary to get the results you wish to achieve.
Now, here's the exciting part: you can access the complete works of Orison Swett Marden, Elsie Lincoln Benedict, Earl Nightingale, Charles F. Haanel, Napoleon Hill, and many more by joining Russell Brunson's mastermind group, "Secrets of Success." All you need to do is go to www.hillbookclub.com. Here, you'll gain access to a group of like-minded high achievers in this community created for people excited to learn, study, and share their insight on the philosophy of success and personal growth.
In future blogs, I'll continue to share insights and wisdom I've gained from this secret society, guiding you on your path to success. Stay tuned for more valuable insight, or if you'd rather dive in yourself, go to www.hillbookclub.com, grab your keys, and open the vault doors on your own.