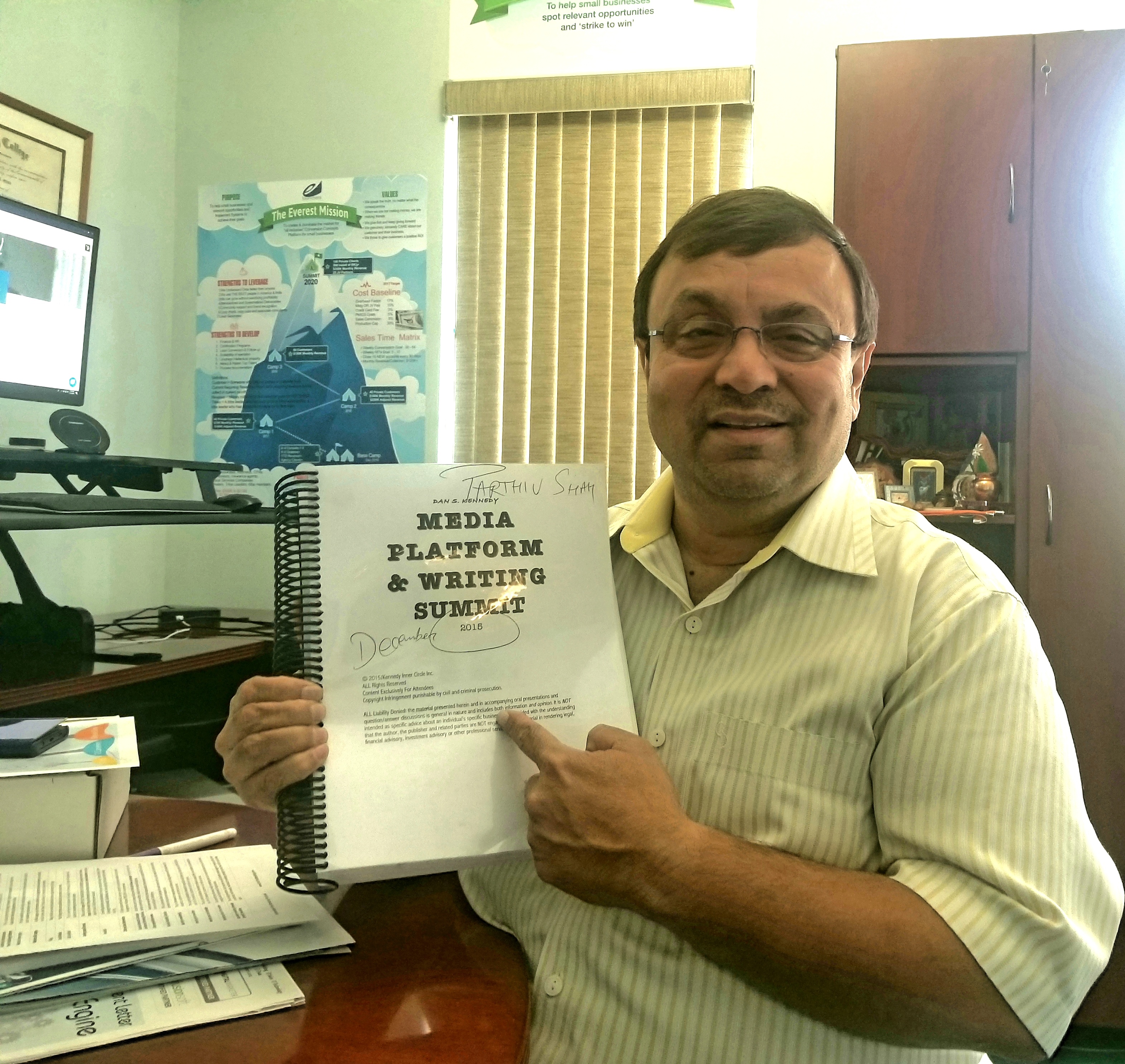 In December 2015, Dan Kennedy created a small group workshop with about fifteen companies including Elaunchers. We paid over $10,000 to be in that room. It is in that room Kennedy emphasized the importance of building your authority infrastructure or publishing platform. I am willing to share that with you.
It is there for the first time I heard in no uncertain terms the meaning of "publish or perish". In that workshop what Kennedy talks about is to have a prolific online and offline presence to share your knowledge because people will read you and read about you before even contacting you for the first time. So, if there is nothing available to read about you such as your philosophies, deliverables, results, and how people feel about you, you are eliminated from even being considered. If they are going to find something about you, who better to tell them about you than you.
You want to have an extensive presence both online and offline.
The basic concept is simple. You have a lot of knowledge in your head, heart, and file cabinet. Someone needs to extract, organize, catalogue, and identify what is relevant only to you and specifically to you, and build the rest of your knowledge base you are willing to share. It is called your body of knowledge.
Once you have taken an inventory of your body of knowledge, you can then determine the best way for you to distribute this knowledge. Are you looking to share this knowledge, or are you looking to sell this knowledge? If you are looking to sell this knowledge, you are an information marketer. If you are looking to share this knowledge, you are an information first marketer. Either way, you will need a publishing platform for the prolific display of your knowledge base.
There are online and offline platforms.
A digital (online) platform can be thought of as the how you exchange information or goods and services between you and your clients as well as the everyone else that connects with said platform. It's critical that you understand that the community itself is an indispensable piece of the digital platform—without that community, the digital platform is of little to no use. There are numerous types of online platforms:
Social media platforms like Facebook, Twitter, Instagram, and LinkedIn.

Knowledge platforms like StackOverflow, Quora, and Yahoo! Answers.

Media sharing platforms like YouTube, Spotify, and Vimeo.

Service-oriented platforms like Uber, Airbnb, and GrubHub.

Marketplace platforms like Amazon, Etsy, and Ebay.

Your website is one of the most important platforms for you to have as you own and control the content.
Offline platforms are just that. You are not connected to the internet to access them. These would be things like a print magazine or newsletter, your brochure or a billboard.
Do you need some assistance figuring out what you need to publish and your best method to get it out into the hands of your prospects and clients? Let us help. Click below to schedule a call.