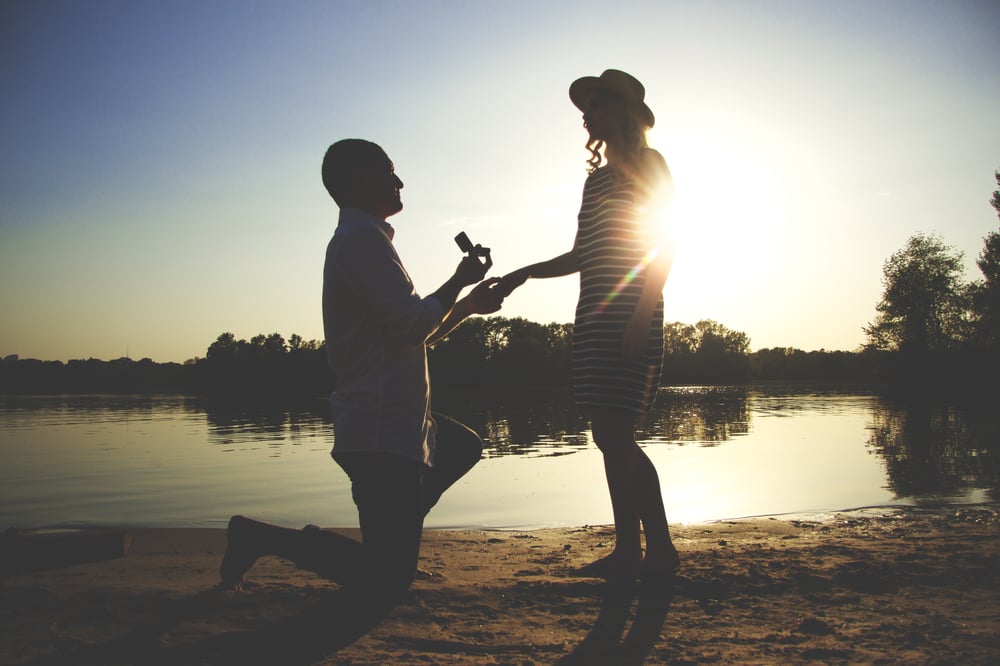 It was the year 1991, We received a package from India. It had some pictures, sweets and a VHS video tape of my cousin's engagement. (Since we had been unable to attend the ceremony for my paternal aunt's daughter a few weeks earlier, she sent us a recording of the event).
We were expected to make travel arrangements to attend the wedding in November.
Engagement videos are really not fun to watch. If you have ever watched on you know what I mean.
Eventually I was the only one left in the living room watching the tape, (sort of), and my mom was in the kitchen making dinner.
And then I saw this girl sitting next to my cousin. "Hey Mom, who is this girl?" I asked.
My mom did not answer, I believe that's when I found the "pause" button on the VCR. "Mom, come here… do you know who this is?" My mom came out of the kitchen, looked at the screen, looked at me, and called my aunt in India.
"Who is the girl sitting next to the bride?" Asked my mom. They had no idea who we were talking about, so my mom asked my aunt to watch the video with us. We gave the description of the girl. We wanted to be really, really sure that we were talking about the same girl.
"Oh, that's Dipa. My best friend's daughter."
"They are actually some distant relative" said my aunt.
And I was finally connected to Dipa.
We talked on the phone, we exchanged pictures, we mailed each other handwritten letters (the old-
fashioned way), we talked on the phone some more, I recorded some audio messages and mailed cassette tapes, we talked on the phone some more (did I say we talked on the phone some more).
Our 1991 phone bill was more than the rent bill. Finally, the two moms agreed that Dipa and I should meet in person during our visit to India in November for my cousin's wedding, in order to decide whether to take our relationship to the next level.
Some time during the summer I received a package from Dipa with some pictures. I was looking at the pictures, I called her and asked, "Do you really want to wait till I come in November to decide if you want to marry me? If you say YES now, we can plan the wedding and we can get married n November with my cousin's wedding".
SHE SAID YES.
November 23rd, 1991 we were married.
If there is anyone who wants to claim they can do a better job at closing a deal over the phone… top this story!