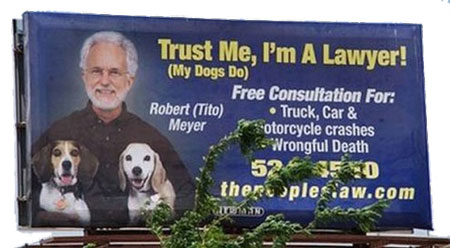 Image Credit: Duhaime Law http://www.duhaime.org
We received calls from four different attorneys from disparate parts of the country this past month. Actually, one attorney was from British Columbia, Canada. It boiled down to the inability to expect retirement as a reality.
Each in their own way, they told me that they were looking forward. You know, forecasting. And, they realized that although they wanted to retire someday, not one of them thought retirement was unlikely. They wouldn't be able to accumulate the required wealth they need to do so. Two were in their third decade of practice, one aged 39, and one just starting out. They were all small practice attorneys.
It's been our experience that a lot of attorneys (as well as other professional service providers) seldom retire because they: are minimal practices or, they have too much competition (at least that's what they believe), or they simply cannot attract enough clients.
Attorneys with a sole owner and maybe a couple of employees may very well have an inability to compete against larger firms. At least that's the uneducated theory.
There may be a dominated marketplace where the "Known" lawyers get the most significant slice of the pie.
The real reason lies in the third possibility.
Believe me, when I tell you, they all suck at marketing. Questions I asked confirmed that fact.
Whaasup?
Sure, I queried them. Do you market and advertise your practice? Are you good at what you do? Was it a conscious decision to keep your practice small? How much do you invest in marketing?
I got wishy-washy responses. Each had their weak tale of woe that at least allowed them some "credibility" in their own minds and avoid embarrassment.
When I hit on the "marketing" side of the equation, I got a mixed bag of plain old BS. "I run pay per click ads on Facebook and Google." Or, "I have billboards all over town." Worse yet; "I simply don't have enough cash flow to do marketing other than go to networking meetings like the Chamber."
What, did he forget he belongs to a bar association where he can seek referrals?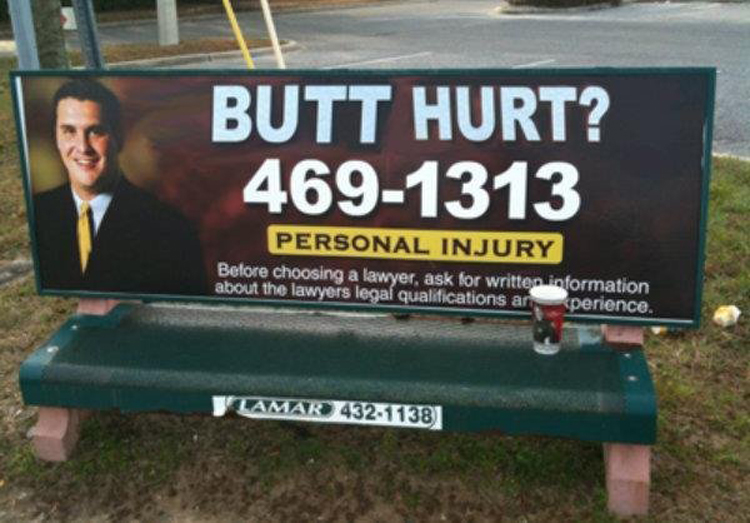 Image Credit: Inbound Marketing Law
It boils down to a common element missing in all of their efforts (or non-efforts). Direct response marketing.
Now, I fully understand that in law school, they learned all about tort law, bankruptcy, criminal and defense, personal injury, civil, and all other types of law, corporate; enough to make my head spin just thinking about it.
These attorneys each received about enough marketing education as they did about becoming a chef, regardless of which school they attended. That's whassup with all of them. Marketing failure.
It's More than Risk and Return
The knee-jerk reaction response might have been "you've got to evaluate the risk of failed marketing to find out what works and what doesn't." That's an escape clause.
Sure, risk comes into play, just like you take a chance getting into the shower every morning. Even though you know your way around the bathroom, you still might slip on the shampoo that dripped.
But being a successful businessperson is to utilize calculated risk. Doing so is a whole lot more than risk and return. It's knowing the RIGHT way to apply direct response marketing into the business (yes Wilma, owning an law practice is a business). It's knowing that if you intend to market your practice, you have to understand everything there is to know about how to attract, not chase, the ideal type of client for your services.
Having a thriving law practice is somewhat akin to being like the old K Mart Blue-Light Special. The Light was to create interest. To get consumers to pay attention and investigate. They didn't necessarily buy, but many went to find out more.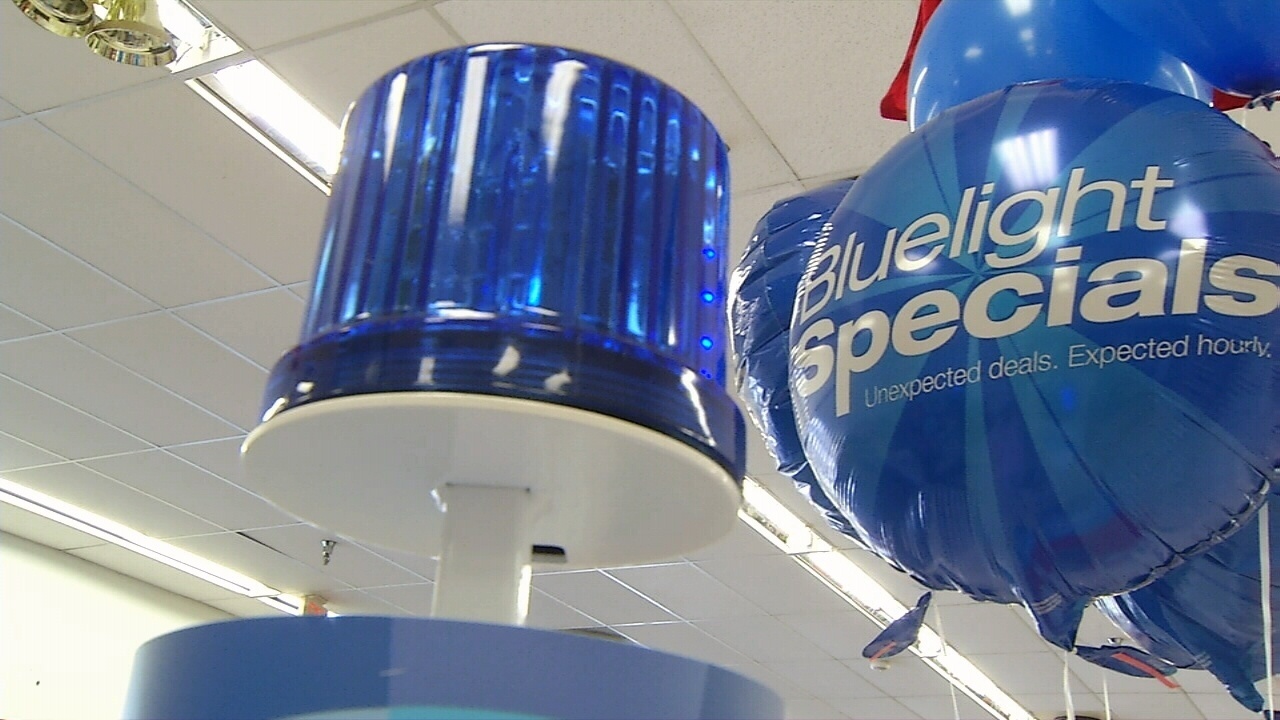 Image Credit: News4Jax.com
K Mart was also ahead of their time because by moving the Light around the store, they were segmenting those in the store that might be interested in "Men's Underwear" one minute, and a while later, "Underarm Deodorant."
In direct response marketing, you've got them to raise their hand; to say, "I want to know more." Notice I didn't say, "I want to buy," I said, "I want to know more."
Obviously, like the Blue Light, some will be instantly ready to buy, but more than likely, those that show interest may buy down the road after some additional information is shared.
You've got to get people to pay attention to who and what you offer. That's what's missing from all four of these prospective clients.
CAUTION: MOST UNUSUAL VIDEO MARKETING EVER (in our humble opioion only)
How We Can Help
First of all, if you have any marketing assets that even remotely align with the above video, please don't contact us.
However, if you are seeking some advice, recommendations, suggestions or assistance, continue reading.
At eLaunchers.com, we have the training, tools, tactics, and the expertise to catapult your law practice to new financial heights. We do that with direct response marketing and digital automation.
With a successful history of working with professional services practices such as attorneys, dentists, physicians, CPAs, and those who sell by appointment, your risk is minimized and your success return is maximized
. We have a list of clients that will happily talk about what exponential growth their practices have experienced as a result of working with us.
If there is a murky, uncertain future in the offing and you need to do something about your financial future, call eLaunchers.com
You can reach us at https://elaunchers.com/client, and sign up for a free strategy session. Just pick a day and time, and you will be able to speak to Parthiv Shah, President. We'll go over where you are in your practice, where you wish to be, and devise a strategy to get you there. This is not a sales pitch. We like to give gifts, make a new friend, and have a friendly chat well before we ever will accept any money. That's a core principle. Give Gifts, Make Friends.
In fact, if you call the office at 301.760.4940 and ask for some free gifts, we'll be more than happy to FedEx some books, brochures, free campaigns on a thumb drive you can run on your own, and some treats to snack on while you're reviewing the materials.
Cheers!
PS – The time to do something about your future is NOW. Take action, call 301.760.4940 for a free strategy session today. You'll be so glad you did.