What Makes Your Marketing Work...

IN A WORLD GONE MAD?
Congratulations on finding this page.
You are about to be richly rewarded!
The COVID Pandemic has changed the way everyone, INCLUDING YOUR PROSPECTS, decide WHAT to buy, WHEN to buy, and WHO they will buy from. Things will NEVER go back to the old way.
If you expect to stay in business and prosper going forward is it CRITICAL you understand the COVID-driven changes, and adapt accordingly.
Failure to adapt will turn your web presence, and all your marketing assets into a profit-killing liability that helps your competitors and harms your business. Don't let this happen to you!
THIS LETTER EXPLAINS EVERYTHING
How to SPEND LESS on marketing, and SELL MORE of your premium product or service, while competitors spend more and earn less?

How to find an unlimited number of prospects IDEAL for your premium product or service?

How to tweak web copy, email sequences, funnels and so on, so your prospect is RIVETED to your message, AND RESPONDS.
Get these answers and more, right now.
Download the letter and print it out.
Read every word carefully.
Then, follow the instructions at the end of the letter. And, with absolutely no cost, charge or obligation of any kind, you will receive a gift valued at $2500. And truth be known, may bring you TEN TIMES that amount in increased sales revenue over a few short weeks.
WHEN YOUR LIST IS WRONG, NOTHING ELSE MATTERS


Parthiv Shah
President • eLaunchers.com
pshah@elaunchers.com 301.760.3953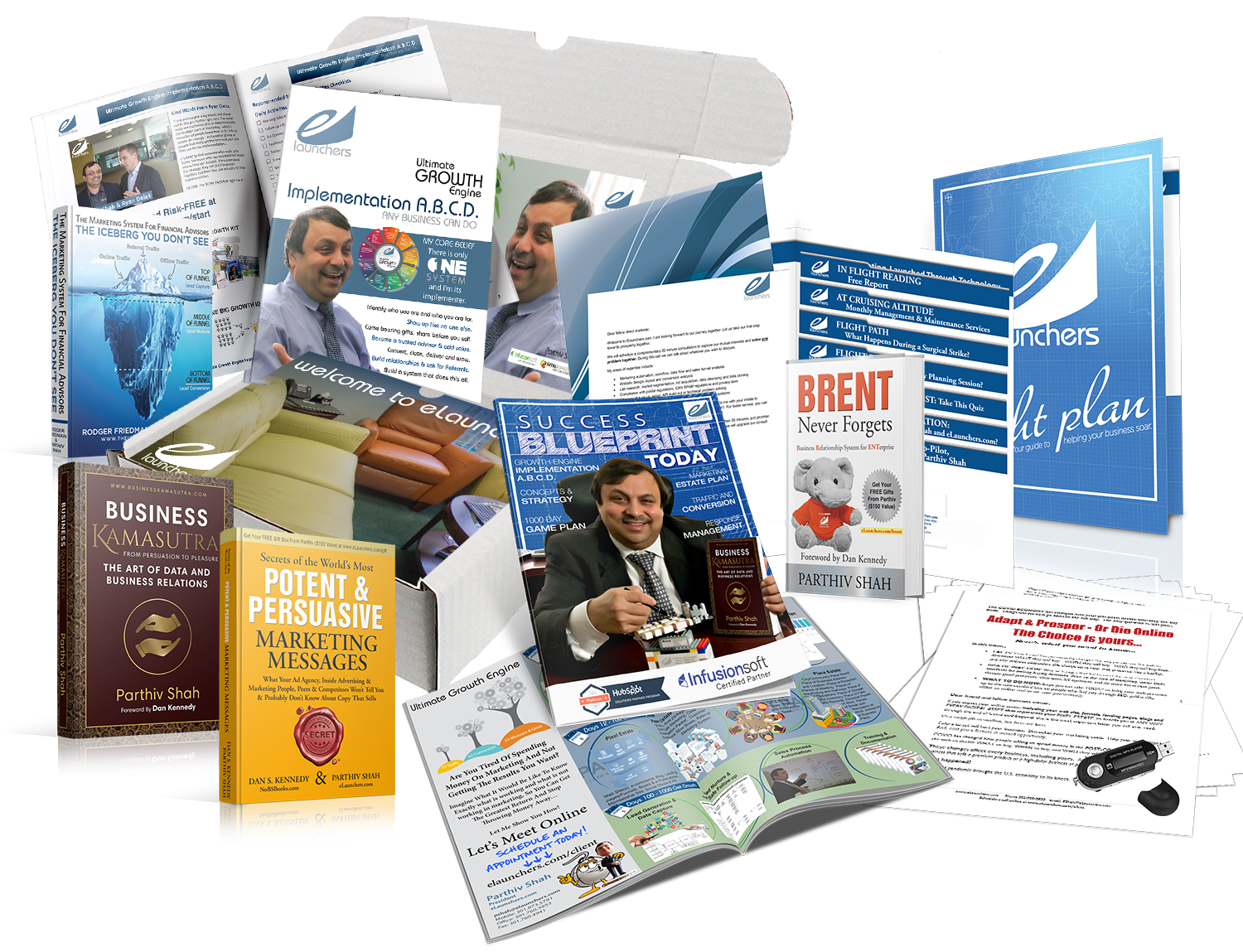 At the end of our appointments, I will ship you this gift box with books, work sheets and an example shock and awe package along with some sales letters that you can study as examples so you create your own shock and awe package.