In other words, eLaunchers Funnel Stack is a turnkey locked and loaded, user-friendly tech solution that delivers Dan Kennedy style direct response marketing messages, follow up, and make sales.
And third, besides using these funnels for myself and my clients since 2014, I am a long-time Dan Kennedy Private Client and have built eLaunchers, a top direct response digital marketing agency, by successfully implementing the Magnetic Marketing Principles Dan teaches.
Proven Funnels Capture Leads - Shorten The
Sales Cycle & Eliminate Guesswork
While I have over 400 funnels in my account, I routinely rely on just five of those funnels to capture leads, create engagement, and transform prospects who look, into clients who buy.
Those five funnels came about as the result of HUNDREDS of split tests and several years of upgrading, discarding, improving, and perfecting until results were consistently excellent.
Layout, headlines, photos, graphics, copy: we tested everything. And tweaked everything until the results proved we finally got it right.
In other words, we tested and tweaked until the funnels consistently produced ENGAGEMENT THAT LEADS TO MEANINGFUL CONVERSATIONS, often resulting in a prospect becoming a client.
Results tell the story…
In 2019 I won the Click Funnel Two Comma Award for doing over $1-Million dollars in business in one year from the Magnetic Marketing style book funnel Dan designed to give away (or sell) a book.
By actively sending traffic, that book funnel, along with 4 others I use to grow eLaunchers.com (and help clients grow their businesses), those funnels, the Funnels of eLaunchers, have generated more than $5-million dollars in sales for my company over the last five years, and even more for clients.
The Five Funnels of eLaunchers Include
1. The eLaunchers FREE REPORT Funnel: The #1 lesson in Dan Kennedy's Magnetic Marketing is to show up bearing a gift. The Free Report Funnel accomplishes that task.

Create a free report that answers burning questions a prospect may have. Offer that report for free in exchange for contact information. And you open the door to having a meaningful conversation with a prospect clearly interested in solving the kind of problem you solve.

2. The eLaunchers Two Comma Award Winning FREE BOOK Funnel: This funnel was designed by Dan Kennedy to CAPTURE LEADS, CREATE ENGAGMENT, EDUCATE THE PROSPECT ABOUT THE PRODUCT, AND TO GET THEM TO WANT IT, so they ask you, instead of you chasing them.

This is a perfect funnel to give away or sell a book. And if you have no book, you can create a free report about a book and use the funnel to capture leads by giving that away.

3. The eLaunchers MEET PARTHIV Funnel: The 'MEET' funnel is populated with everything you want a prospect to know: who you are, what you do, and more. PLUS, a calendar that enables a prospect to BOOK A CALL with you right there on the spot.

4. The eLaunchers ASK PARTHIV Funnel: Prospects always have questions. This funnel gives them a direct pipeline to identify themselves as a prospect, ask their question, and begin a conversation with you.

5. The eLaunchers PARTHIV LOVES REFERRALS Funnel: Often a happy customer or client is happy to make a referral – especially is there is a FAST, EASY and CONVENIENT way to do so. The "________" Loves Referrals funnel makes referring you to anyone as simple as sharking a link in an email.

It doesn't take many referrals to turn into business. Every year I get three or four new clients through this referral funnel.
Seeking GROWTH For Me and My Clients, I Asked Dan Kennedy For Advice…
Being a long-time Click Funnels user and a Dan Kennedy Private Client, I asked Dan how I could help current and future eLaunchers.com clients get the most out of their direct response marketing.
Dan is familiar with The Funnels of eLaunchers, which are based entirely on Magnetic Marketing principles. And, being a Private Client, he has reviewed and critiqued our funnel copy.
Dan's advice...
"Parthiv", he said….

"You have five well-done Magnetic Marketing style funnels that do exactly what they are designed to do. So, if you want to make a difference, if you want to provide REAL VALUE, my advice is to GIVE THOSE 5 FUNNELS AWAY."

"Give it ALL away, the funnels, the copy you used to do over $5-million in sales, the graphics, everything. And Parthiv, give it away absolutely FREE. With NO STRINGS ATTACHED."

"In fact, to make it so easy they can be up and running fast. Have one of your tech experts INSTALL THE FUNNELS in their Click Funnel account and make sure everything works."

I always follow Dan Kennedy's advice. So, with that in mind, I am pleased to offer you what may soon become known as, an updated version of…

My Most Incredible Free Gift Ever
True to Dan's advice, I am happy to offer you, absolutely free with no strings attached, all 5 eLaunchers funnels, including all graphics, layout, and copy. And to make the good even better, my tech team will install those funnels for you in your Click Funnels, Keap or HubSpot account absolutely FREE.
Your funnels include the FREE BOOK funnel. The FREE REPORT funnel. The ASK "your name" funnel. The "your name" Loves REFERRALS Funnel. And the MEET "your name" funnel.
These funnels have generated millions of dollars in business for my company. And millions more for my clients' businesses. They generate appointments practically every day.
And they are yours absolutely free.
The funnel copy is copy I used and continue to use today to generate leads, create engagement and get people to contact me about my services.
With this Dan Kennedy approved, tested and proven copy as your guide, you will be able to adapt copy to your business, and with a little work, have five powerful funnels ready capture leads, create engagement and get good prospects to contact you.
If you want help with the copy, just mention it to us when you call to accept the funnels and have them installed in your account, and we'll explain how to get the copy done for you.
No Click Funnel Account – No Problem
If you want these funnels up and running and working for you around the clock, but you don't have a Click Funnel account, when you call to accept this gift, tell us the situation and we'll send you an affiliate link to a 14 Day – 100% FREE - Click Funnel trial. (If you are using Keap or HubSpot, we can install the funnels there too at no charge.)
With these five funnels, which are yours absolutely free, and with a 14 day free Click Funnel trial to test the funnels and decide if you want a regular Click Funnel account, you have plenty of time to adapt the funnels to your business. Test them with real prospects. And get new clients.
That way you know for sure if this is right for you before you spend a single penny.
I'm sure you'll agree, it just doesn't get any better than that!
Your next step couldn't be easier.
There is nothing to download. Nothing to fill out. Nothing to buy. And nothing to do, except say YES. There are three ways you can say YES and accept my gifts!
1. Just call our office at 301-760-3953 and ask for the funnel. They will arrange for an appointment with you.
2. On this page schedule an appointment with me so we can do this.
3. Send an email to me at pshah@elaunchers.com and ask for the funnels.
Just reach out to me. And let me know you accept the NEW Most Incredible Free Gift Ever – The 5 Funnels of eLaunchers that have generated multiple seven-figure sales revenue. And you'd like them installed in your account ASAP.
That's it. Just pick up the phone. Call my office or book a time with me. And you'll be on your way!
One more thing…
If there's ever anything I can do for you, just reach out. I am happy to help. And happy to answer questions about building responsive lists, tech, direct response marketing, how I help clients systematically and dependably grow their business, or anything else.
Sincerely and all the best,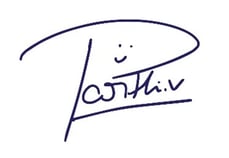 Parthiv Shah
eLaunchers.com


PS – If you want these funnels working for you so you benefit sooner rather than later, go ahead and call the office at 301.760.3953. We will get you on my schedule – and make the magic happen!