All About Dr. Stephen Roulac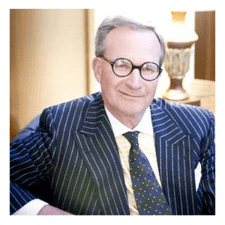 Dr. Stephen Roulac is the world's leading authority on the economic productivity and strategic importance of the places in which we live and work. Dr. Roulac's work bridges construction sites and high finance, the academy and the board room, intellectual innovation and entrepreneurism. His background includes the highest academic credentials, innovative award-winning research, and teaching at leading universities, plus service as a trusted strategy advisor, investment manager, and preeminent real estate expert.
Dr. Roulac has made fundamental, innovative research contributions and has pioneered the application of modern economic theory and securities analysis in ways that have transformed the property discipline, real estate capital markets, and institutional real estate investing.
Retained by governments and also the savviest, most sophisticated and highly successful companies, entrepreneurs, and investors throughout the world, he and his team have worked in 20+ countries, evaluating and investing in more than 100 countries, advising 1,000+ clients involving in excess of $50 billion real estate interests and creating billions of dollars of value for his clients. Dr. Roulac organized, led and had a major impact on developing the real estate consulting practices for two of the four largest accounting firms.
His credentials include a B.A. from Pomona College, an M.B.A. from Harvard University, a J.D. from U.C. Berkeley, and a Ph.D. in strategy/finance from Stanford.